Bienvenue à Miami !
Plage, soleil, palmiers,
luxe, frime et farniente...
Miami constitue un drôle
de cocktail qui n'a pas
fini de vous surprendre.
Cliquez sur la photo
ci-contre pour découvrir
la plus tropicale des
villes américaines.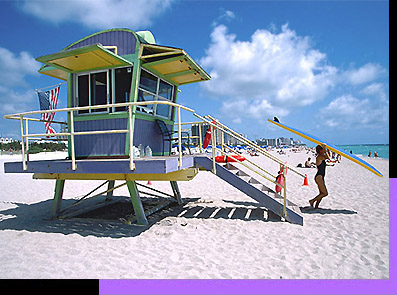 Welcome to Miami !
I am a french journalist
and I propose you to
discover this incredible
city of Florida. Click
on the american flag
to enter this website. Have a nice visit !